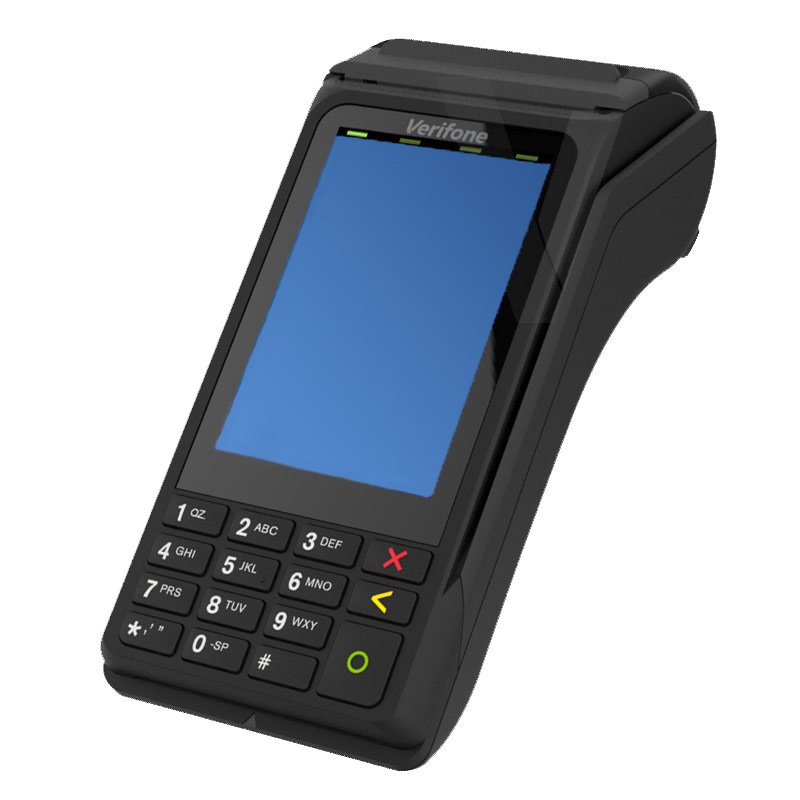 NO MONTHLY RENTAL FEES EVER*
Durable, portable and affordable, the V240m is a high-powered, yet compact device that can rest comfortably in your hand. At the table, mobile and for queue-busting, the V240m is a perfect on-the-go solution. Fully PCI 5.0 certified, the V240m is equipped with advance security technology for added peace of mind and by combining WiFi/Bluetooth and 3G in a single Tri-com device plus seamless switching means never missing a transaction and one config for all needs.
* Buy the Verifone V240m terminal outright for £299+ VAT. No monthly rental fee. 30 day rolling contract. Excludes PCI and processing fees.