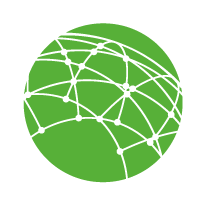 SOTpay+
Secure Payment Gateway
The SOTpay+ Payment Gateway is a superior payment processing solution. Certified to PCI-DSS Level 1, it allows businesses of any size to process secure, authenticated payments with minimal fear of chargebacks, from sole traders processing two thousand transactions per year, to multi-national enterprise processing over six million transactions per year.
A major benefit to SOTpay+ is that its Open Payment Network gives you complete Acquirer Independence; your current merchant account provider may not be your provider forever. You are free to shop around to get better processing rates or service, or wish to see the funds in your bank more quickly than you currently receive them. It can be a complicated process to change your merchant account provider, often needing the help of your development team, which may incur further expense. Gala Technology has built a large Open Payment Network of UK-based acquirers, as well gaining further connections in Europe, North America and Asia. Our access to this wide network can enable you to compare the market easily, which gives you freedom and flexibility to go where your business will benefit most.
Flexibility is also the order of the day when it comes to integrating your shopping cart. Ensuring your payment gateway is able to connect to your online shopping cart is absolutely vital. Some larger providers of online shopping carts have strong and restrictive relationships to gateway providers, such as the relationship between Shopify and Stripe, which means there are fewer options available. Gala Technology has a wider range of available shopping cart partners, which in turn increases the options available to you, and doesn't restrict your ability to pick and choose.