Gala Technology, the innovative development team behind the global, cloud based, secure and
PCI DSS compliant payment
solution, SOTpay, are celebrating yet more industry accolades, as they scooped a double award win at the prestigious American, CNP 2021 awards.
The Covid-19 pandemic and the stay-at-home restrictions that followed in virtually every country around the globe fundamentally altered the environment faced by
CNP (Card Not Present)
merchants and the companies that provide technology and services to them. While online verticals like travel & hospitality and event ticketing almost instantly lost all their transaction volume and were crushed by
chargebacks
stemming from cancelled trips and events, other verticals like online grocery and food delivery instantly boomed, providing ample opportunity for fraudsters to take advantage of huge volumes. Innumerable merchants found themselves setting up online operations for the first time out of a sense of opportunity or survival—many of them unprepared for payments and fraud issues that inevitably come with e-commerce and
telephony payments
.
Into this breach stepped Gala Technology and the Yorkshire based technology organisation were rightly recognised as the 'Best International CNP Program 2021' crown was awarded in both the judges (determined by a panel of independent merchant and consultant judges) and customer categories (determined by an online vote of users).
The awards were in recognition that SOTpay 'most effectively meets the specific needs of merchants that accept CNP payments.' by enabling them to process secure transactions via telephony, web chat and social media platforms in a PCI DSS compliant manner, throughout the global pandemic.
SOTpay eliminates the risk of
fraud related chargebacks for businesses
, by authenticating telephony and Omni-channel, Card Not Present transactions and processing the payment in a PCI compliant manner. The cloud-based technology does not require any additional hardware or amendments to existing telephony infrastructure, and is
acquirer
and
payment gateway
agnostic, completely negating the need for capital expenditure, thus making it affordable for merchants of all shapes and sizes.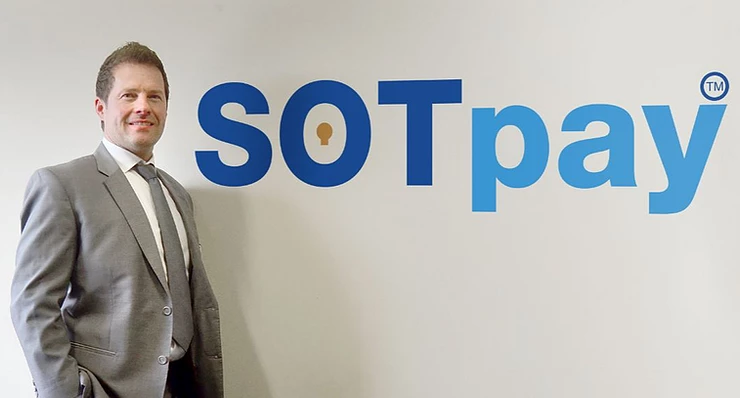 Jason Mace, Chairman of Gala Technology stated 'We are thrilled to receive this prestigious double international award, especially given the calibre of previous winners, who include the likes of Barclays. Receiving such recognition from industry expert judges is one thing, but knowing that our clients and strategic partners have played a crucial role in the decision making, is especially pleasing.
It is the third successive year that our customers have voted for us in numbers. This demonstrates that not only do we supply essential security and functionality for merchants accepting CNP payments it also highlights our outstanding customer service and relationship management, which was needed more than ever throughout a global crisis.'
Other winners on the night including Microsoft who were chosen as 'Best Antifraud Solution - Mobile Solution' in the Customers Choice category, FIS who won 'Best Subscription / Recurring Billing Solution' and Elavon who were selected by the judges as 'Best Processor'.