Gala Technology scoop international accolade in America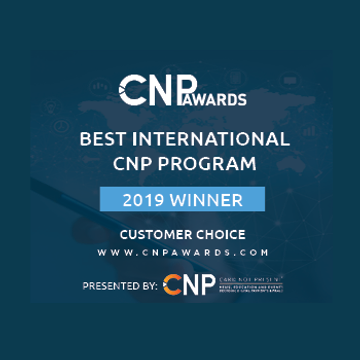 Gala Technology, the innovative developers behind the cloud based, secure and PCI DSS compliant payment solution, SOTpay, are celebrating yet another victory, this time from the CNP (
Card Not Present
) Awards, which took place on 23rd May 2019 in San Francisco.
The Yorkshire based technology organisation picked up the 'Best International CNP Program 2019' accolade after being nominated by their clients and channel partners. The award was in recognition that SOTpay 'most effectively meets the specific needs of merchants that accept CNP payments.' by enabling them to process secure transactions via telephony, web chat and social media platforms in a PCI DSS compliant manner.
This success, follows an impressive few months, which has seen the tech company pick up a host of awards including the 'PCI: 2019 Award For Excellence' for simplifying complex PCI DSS requirements, alongside 'Best Use Of Technology' and 'Security Solution Of The Year' within contact centre environments.
SOTpay eliminates the risk of fraud related chargebacks for businesses, by authenticating Telephony and Omni-channel Cardholder Not Present transactions and processing the payment in a PCI compliant manner. The cloud-based technology does not require any additional hardware or amendments to existing telephony infrastructure, and is
Acquirer
and
Payment gateway
agnostic, completely negating the need for capital expenditure, thus making it affordable for merchants of all shapes and sizes.
Jason Mace, Chairman of Gala Technology stated 'We are thrilled to receive this prestigious international award, especially as our clients and strategic partners have played a crucial role in the decision making. This demonstrates that not only do we supply essential security and functionality for merchants accepting CNP payments, it also highlights our outstanding customer service and relationship management.'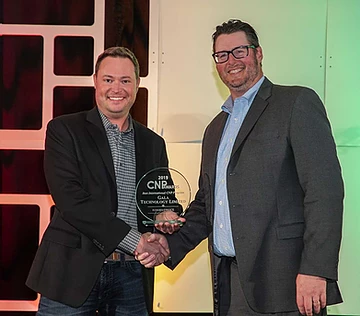 Gala Technology are passionate about supporting merchants of all sizes with our technology, which simplifies PCI DSS compliance and negates the risk of fraud related chargeback across numerous channels including telephony.'
"I want to extend my sincerest congratulations to all the winners of this year's CNP Awards," said D.J. Murphy, editor-in-chief of Card Not Present. "We are honoured to recognize the technology providers and merchants that work hand-in-hand to meet the evolving threats we see every day. For the companies in this ecosystem, The CNP Awards have become the standard by which the fruits of those partnerships are recognized and judged."