Pay-by-Link is a cost-effective method of accepting payments from your customers and as it is all hosted by us the security and compliance is largely taken care of and the deployment time is minimal.
Payment links can be created using our standalone portal or generated via our API. Once created, the links can then be sent to your customer using SMS, eMail, Web Chat or Social Media channels.
Live Voice Calls
SMS
Email
Web Chat
Social Media
Invoices
QR Codes
Donations

The payment link can be sent in variety of ways. The most common is a standard URL but you can add the link to an invoice or create a QR Code.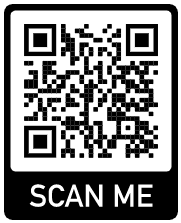 With the worldwide adoption of Video Meetings, why not take the payment within the channel. Here are Gala Technology we conducted a test with our sister company which saw us successfully process a payment via the video channel.