Card payment solution specialist, Yorkshire Payments, have announced that they have partnered with Gala Technology, the innovative Rotherham based company, behind the multi-award winning SOTpay payment solution, to provide its clients with additional tools to protect themselves against the ever-growing risk of fraud, when processing 'Card Not Present' transactions.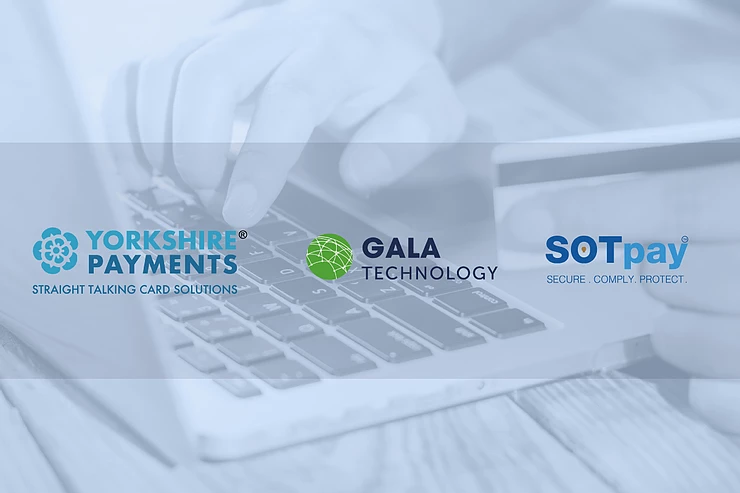 Yorkshire Payments, recently hit the headlines following their relocation to the Brighouse high street, which is expected to generate 60-80 jobs in the local area, processed over £523 Million pounds worth of sales for their 3500 customers, including tourist attractions Cannon Hall Farm and The Yorkshire Sculpture Park. This performance saw them recognised amongst the top 100 'Ecommerce Trailblazers', where they were placed an impressive 11th.
Founder and Managing Director, James Howard stated "I established Yorkshire Payments in order to provide cost-effective merchant services for small businesses that would mean they could afford to process card payments without falling foul of the charges associated with the high street banks.
Yorkshire Payments provides card payment,
virtual terminal
and electronic point of sale solutions for companies of all shapes and sizes. We champion the thousands of SME businesses across Yorkshire that use our solutions, and we are big believers in remaining actively involved in the local business community to help our regional economy thrive.
Having watched and admired the host of industry accolades that Gala Technology have amassed in recent times, prompted a discussion between our organisations and we immediately spotted some synergy that could add value for our customers, which has subsequently led to the launch of our 'Yorkshire Pay' service"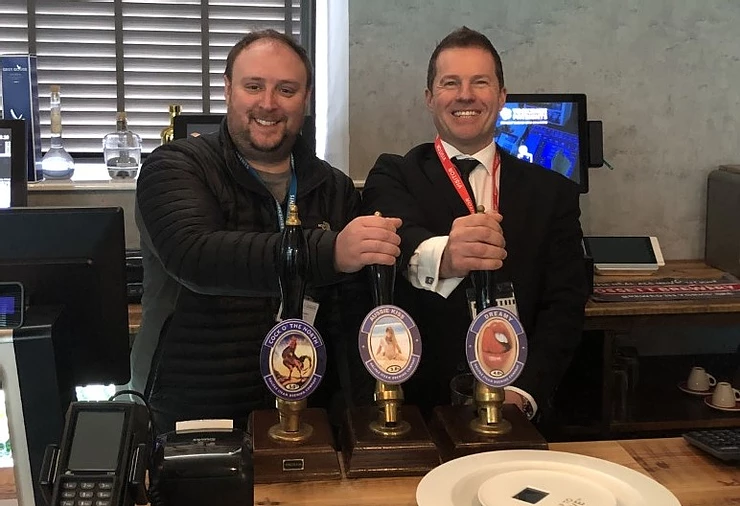 James Howard (left) Yorkshire Payments and Jason Mace (right) Gala Technology
Gala Technology CEO Jason Mace concurred "Fraud has continued to be a headache for small and large businesses alike, with record levels of attempts recorded in 2019. This represented losses in excess of £620 million in the UK alone.
The integration of our technology, which has just been awarded the 'Best International
Card Not Present
Solution' accolade at the prestigious 2020 CNP Awards, in San Francisco into the Yorkshire Payments online gateway, enables merchants to protect themselves from the ever-growing threat of fraud related chargebacks and the associated costs, by processing secure, authenticated and PCI DSS compliant 'Card Not Present' transactions.
We are absolutely thrilled to be forging a relationship with such a forward-thinking organisation and the fact that we are both 'Straight talking' Yorkshire based businesses makes the deal even sweeter."
Howard summarised "We are genuinely excited to be launching our new 'Yorkshire Pay' service and look forward to continuing to support our customers with the latest innovations in payment security."