A newly released report from The Open Banking Implementation Entity (OBIE) has highlighted that more than 6 million individuals and businesses in the United Kingdom regularly use open banking services. This represents a 33% growth in adoption against the 4.5 million users in January 2022.
The Open Banking Impact Report is produced by the OBIE every six months to support greater understanding of how open banking is evolving and the extent to which it may be helping the UK's consumers and small businesses. Interestingly, the report found that 10% to 11% of digitally-enabled consumers and small businesses used some sort of open banking service during March 2022 - up from 6% to 7% in March 2021.
Other eye-catching statistics were that payment volume on open banking-related services has increased dramatically — around 21.1 million transactions over the six months through March 2022, compared with 6.1 million during the same six-month stretch ending in March 2021. Year on year growth of 245%.
Stephen Biggs, CTO of Gala Technology who support businesses and retailers with the deployment of inbound and outbound open banking payment solutions stated 'Open banking adoption continues to grow, as both businesses and consumers become more familiar. So, whether you are looking for improved financial decision making, better borrowing or expanding your payment choice capability, there are tools to support.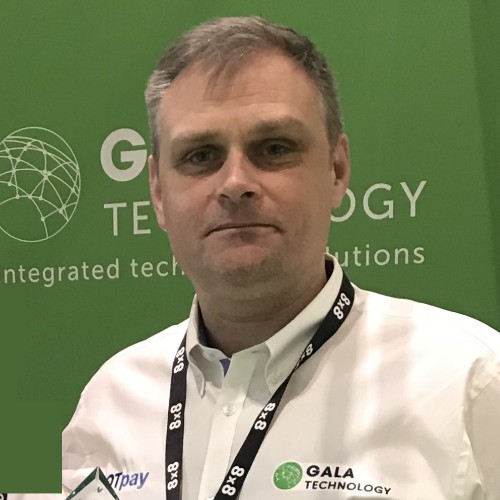 At Gala Technology we are seeing a significant rise in retail and hospitality organisations that are looking to understand how Open Banking can aid their business and they are mightily impressed when they see how slick the payments process can be for their customers. Take for example, traditional invoicing. The business would issue their customer an invoice and ask the client to populate the business sort code, account number, invoice number and payment amount. That is a lot of keystrokes in today's digital, contactless world.
By adding one of our SOTpay payment links to the invoice, the payee can click the link, select their bank and make payment in a few simple clicks. With near instantaneous settlement of funds, the business has better cashflow, no fraud, chargeback or PCI DSS headaches and an improved payments reconciliation process.'
For more information about how Gala Technology can support with Open Banking payment solutions click here