Following the recent statement from Boris Johnson, that the UK is set for a 'tidal wave' of new coronavirus cases at the hand of the new variant, Omicron, the government has implemented 'Plan B' as measures to curb the spread.
From Friday 10th December 2021, face coverings became compulsory in most public indoor venues, such as cinemas, theatres and places of worship. There were exemptions in venues where it is not practical to wear one, such as when you are eating, drinking or exercising. In addition, from Monday 13th December 2021, those who can, will be advised to, once again, work from home.
One of the challenges that working from home (WFH) raises, is the ability for the business to take secure payments. How on earth can businesses ensure that the organisation and their customers transactions are secure and protected from fraud, when their staff are working from home, especially when businesses must adhere to PCI DSS guidelines?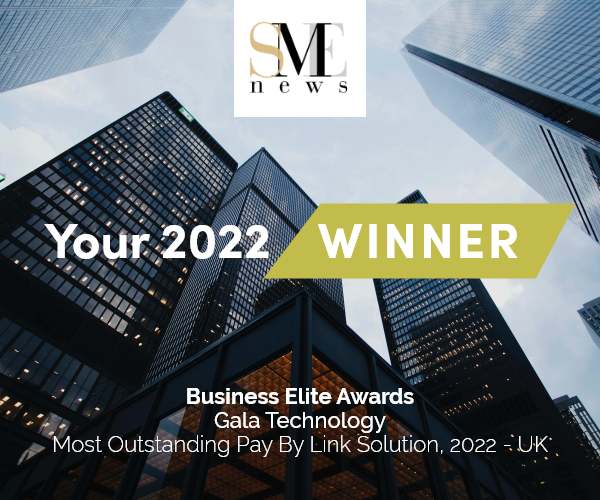 Steve Biggs, CTO at Gala Technology thinks he may have the answer – Pay By Link
"With the ongoing risk of another lockdown and homeworking again being encouraged by the government, we have seen a distinct rise in interest from organisations looking to understand their options to accept secure and PCI compliant payments within a homeworking environment.
Prior to the pandemic, it was estimated that 4 million people in the UK worked from home. This equated to 13% of the UK workforce. This grew throughout 2020 to around 60% of the UK workforce, which meant that organisations had to adapt to taking payments outside of the office, with employees often processing transactions over the telephone, from the kitchen table.
Unfortunately, most businesses were ill-prepared, armed only with a card machine in the office or a virtual terminal, with left them with no option but to ask cardholders to read out their sensitive data to a stranger over the telephone. With employees at home, the business owners had little or no control of what was occurring during the payments process, and therefore, somewhat lost control of their PCI DSS strategy. Pay By Link is the perfect solution to combat these challenges as it prevents card data from entering the homeworkers environment and enables additional checks to take place to negate the risk of fraud related chargebacks.
The business simply generates a payment request and sends it to the cardholder, who completes the transaction, with the business receiving real-time updates and notification of payment."
5 reasons why you should consider Pay By Link.
1. Pay By Link is cost-effective and quick to deploy.
Cloud based solutions, such as SOTpay by Gala Technology require no integration or amendments to your existing technology infrastructure. Without the need for a website, if you have access to the internet, and a merchant account, then you should be able to set up Pay By Link and within a short period of time, making it perfect for rapid deployments for homeworking.
2. Take Payments across numerous customer engagement channels.
Pay By Link can be a great tool to enhance customer experience by offering them secure and flexible payment options. Using Pay By Link you can process transactions across email, electronic invoice, SMS and Social Media platforms, such as Facebook and Twitter. The business can choose between 'Attended' transactions, where they remain in dialogue with the customer whilst payment is being made, or 'unattended' when the business simply issues the link and waits to get paid.
3. Pay By Link can help with PCI DSS requirements.
By utilising Pay By Link, businesses can send payment requests across to their clients in seconds. The customer simply interacts with the link and completes the transaction, in a familiar manner (like payment on a website). As the customer remains in full control of their sensitive card data, it does not enter the business environment, which significantly reduces the scope of PCI DSS.
4. Pay By Link can help protect the business against fraud.
Fraud losses on UK-issued payment cards totalled £574.2 million in 2020, with over 2.4 million reported fraud cases in card not present channels. This represented a 12% spike against 2019 figures and highlighted that fraudster's were targeting businesses who were dealing with unusual circumstances throughout the pandemic. Solutions, such as SOTpay by Gala Technology, conduct additional fraud checks, compliant with forthcoming PSD2 SCA regulations, which help to shift chargeback liability to the card issuer, thus protecting the business from expensive losses
5. Pay By Link can reduce your processing charges.
If a business process card not present transactions, then the likelihood is that you could be paying more for your payment processing. This is because of the associated risk of fraud and chargebacks. By using Pay By Link, the transaction can be processed as secure, authenticated and PCI DSS compliant which are typically processed at a beneficial rate.