We all know that we are in unprecedented times.
COVID-19 has had a devastating effect on small and large business owners alike and we have been inspired with some of the creative ways that organisations have quickly adopted new business practices, such as working from home, or switching to an e-commerce platform, in order to continue operations and add value to their clients and communities.
Pre-Coronavirus, how many times did you curse about their 'not being enough hours in the day' to get to those little things you have been meaning to do?
Which important actions were pushed to the bottom of the 'to-do-list'?
Some of you, may have seen the 'Farmers Virtue' circulating on Social Media.'The time for planting and the time for harvesting do not wait. If you procrastinate and miss the planting season, you will have no crop for the whole year. A rich harvest is dependent on a farmers timely dedication to his work."
All businesses need to prepare for their future and as a business leader or entrepreneur, you may find yourself with a little more free time. This is not the time to lick your wounds or sit back worrying about what the future may hold. Instead, make use of this time to dust yourself down, to plan ahead, so when you get the green light, for 'business as usual' to resume, you are ready to go.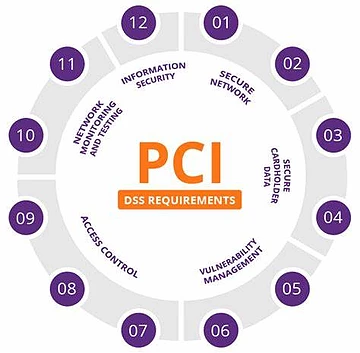 For example, is your business compliant to be PCI-DSS requirements, when accepting card payments? Do you even know what the requirements are?
If you cannot evidence PCI-DSS compliant, are you paying additional 'penalty' fees with your Acquiring or merchant service provider?
n addition, if you are using a 'Chip and Pin' Machine or a
Virtual Terminal
to process 'Cardholder Not Present' (CNP) telephony payments, are you aware that your business is exposed to the risk of fraud related chargebacks and associated costs with processing. Are you paying any 'non-secure' fees on every CNP transaction?
If you are not sure, you can simply send (via email) Gala Technology a copy of a recent merchant services statement and we can take a look and advise for FREE.
Gala Technology, provide specialist secure, multi-award winning payment solutions, to simplify your PCI-DSS requirements, in CNP environments, such as website, telephone, web chat and Social Media platforms.
SEND YOUR STATEMENT NOW TO SJONES@GALATECHNOLOGY.COM
OR
CALL 01709 911 661