As 13th January 2022, marks the fourth anniversary of the Payments Services Directive 2 (PSD2) making open banking a regulatory requirement in the UK, the UK's Open Banking Implementation Entity (OBIE) has issued a statement citing significant increases in user adoption and volumes and values being processed via open banking.
The report states that open banking payments had risen by 500% in 2021 against the previous year, with over 26.6m payments made in the UK, aided by the adoption by HM Revenue & Customs (HMRC) who became the first Government department in the world to allow users to make open banking payments. To date, more than £2.4bn has been processed by HMRC via open banking, which not only provides a slick payment journey for the customer, it also significantly reduces the risk of fraud and is typically cheaper for the business to process, when compared with traditional card payments.
The OBIE also highlighted that there had been a 60% increase in new customers, with open banking now boasting 4.5 million regular users, up from 2.8 million in December 2020.
Charlotte Crosswell, Chair and Trustee, Open Banking Implementation Entity (OBIE) said: 'The progress made by the entire industry during the past four years to make open banking in the UK a success has been astounding. I'm proud of the contribution that the OBIE has made, enabling, and supporting ground-breaking financial innovation and collaboration across the sector.'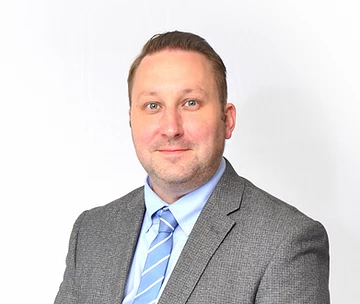 Steven Jones, Commercial Director of Gala Technology commented 'The results announced by the OBIE are of no real surprise. Gala Technology have been shouting about this for some time now, as open banking is no longer 'coming soon' – it is already here, it's the next generation of bank transfers, highlighted by the fact that over 600,000 small businesses are now using open banking within their organisations and the current growth rates indicate that one million new users are added every six months.
Gala Technology, alongside our industry partners Nuapay will continue to drive adoption for both inbound and outbound account2account payments, via our powerful API's and standalone platforms which require no integration, making them perfect for SME's and enterprise businesses alike.'
Gala Technology's multi-award winning SOTpay 'Pay-by-link' solution simplifies PCI DSS requirements and protects merchants against the ever-growing risk of fraud by ensuring that the transactions are authenticated, shifting liability and often lowering acquiring processing costs. SOTpay's integration with Nuapay's Open Banking platform now enables them to process non-card payments.
Nuapay's FCA-licenced Open Banking payments service enables Gala Technology's partners and merchants to accept payments via any sales channel of choice, including telephone, web chat, SMS and social media. It can do this without requesting sensitive card data, which ensures SCA compliance and eliminates fraudulent chargebacks