The nationwide lockdown of Q1 appears to have done little to put criminals off attempting to commit
card fraud
in the first half of 2021, according to the recently released Half Year Fraud Update by UK Finance.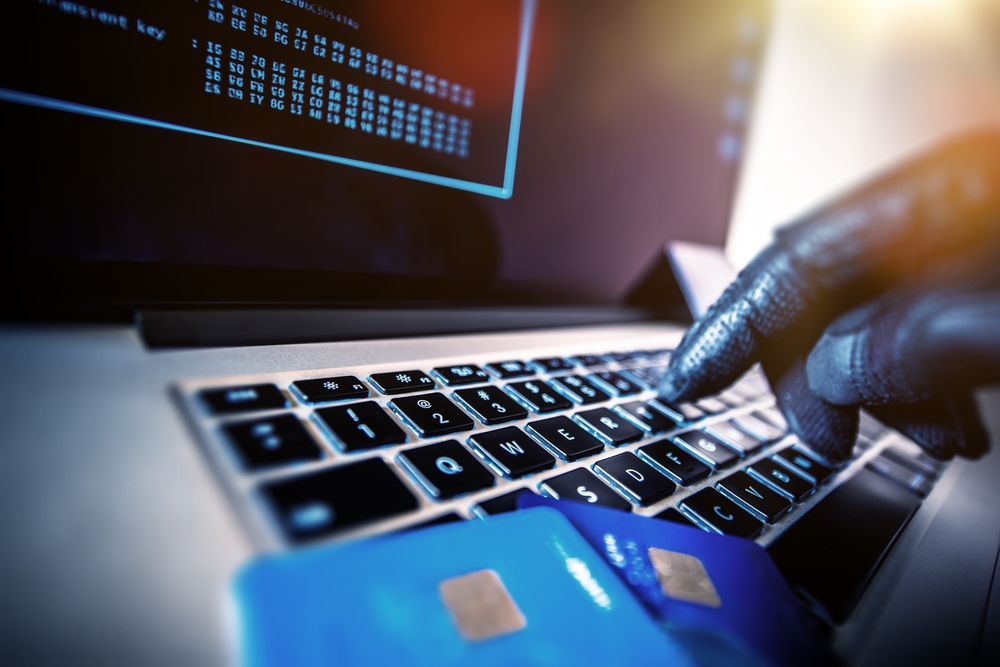 With the majority of the country remaining at home and with what should have been fewer opportunities to steal cards and their data, over 1.25m cases of Remote Purchase Fraud were reported, up 11% on the first half of 2020, which was an incredible 36% up from the same period in 2018.
These attempts were largely attributed to criminals who sourced the card details through data theft from sources such as third-party data breaches and through phishing emails and scam text messages, which have been particularly prevalent, as people have been known to spend much more time on their devices whilst spending more time indoors. With home deliveries on the rise, scam text messages from accounts claiming to be from Royal Mail or a courier company suggesting that additional payments need to be made on an expected delivery are directing unsuspecting cardholders to illegal sites.
Alongside this continued increase in cases, criminals also adapted their methods further as losses through remote banking fraud increased by a massive 67% to £133.4m, despite improved technologies and heightened security helping to avoid £225.7m of further losses.
These numbers highlight the fact that theft by fraud is not a problem that is likely to go away any time soon, and so the emphasis remains on banks and businesses working hard on preventative measures, which increase security for both cardholder and the receiver.
What can I do to avoid my card details being stolen?
UK Finance highlights several measures that can help card holders from becoming victims of data theft, including:
Being wary of offers which appear too good to be true
Ensuring you log out of your account on any websites after visiting them
Be careful of scam text messages claiming to be from governmental agencies such as HMRC that appear out of the blue offering rebates or requesting overdue funds
What can I do as a business to avoid accepting a fraudulent remote purchase?
Ensure the cardholder address and the delivery address match
Be wary of a buyer looking to split a large order over several card payments
If a buyer wishes to collect items then ensure they show full picture ID including address that matches the billing address
Click here for a more in-depth guide to business fraud risk.
Whilst the above steps are good practice to reduce the potential for your business becoming a victim of fraud, what they cannot do is shift the liability from yourself to the bank or card issuer if you do unwittingly find yourself accepting a fraudulent payment, so you would still be hit with a chargeback. To avoid this and ensure the liability is with the bank or card issuer, you would need to use secure payment technology that enables you to authenticate the purchase, such as open banking technology, or using 3D secure.
What are the risks to my business if I accept a fraudulent purchase in error?
If you deliver the goods to a third party address and the genuine cardholder initiates a fraudulent claim then you will lose both the goods and the value of the order in the form of a chargeback
If you receive multiple chargebacks then this can damage your relationship with your acquiring bank
Your business reputation can be subject to irreparable long-term damage
You may receive potentially crippling penalties if your business does not protect its customers well enough and is the subject of a data breach. The costs of investigations, replacing cards, repaying fraud costs and you would ultimately be at risk of prosecution by the Information Commissioner's Office (ICO) for breaching GDPR
Whilst there is an onus on the cardholder to keep their own data secure by being careful with how they act online, there is a huge responsibility on the part of the business owner to help to reduce the growing instances of fraud, and by investing in payment processing technologies that authenticate the purchase, especially with the forthcoming Strong Customer Authentication regulations that card issuers will use to contact customers for additional security measures if their systems recognise a discrepancy in the transaction, such as a new device or change in behaviour of the cardholder, they protect themselves and effectively prevent the card data from being compromised.
UK Finance suggests that one of the key tools in the fight against remote purchase fraud would be the development of fraud screening detection tools such as 3D secure technology, which protect online purchases. This is where the multi-award winning SOTpay solution from Gala Technology excels.
With the rise in Remote Purchase Fraud cases does come some good news. UK Finance reports that almost half a billion pounds of fraud was thankfully prevented in the first half of 2021, with technology such as SOTpay being instrumental in helping to stifle a criminal's ability to commit card fraud.
SOTpay enables businesses to take secure remote card payments through all manner of methods, whether by telephone, e-commerce, live chat, video conferencing, or even social media, and with its innovative technology which can effectively shift liability from the merchant to the cardholder's card issuer, it helps to reduce fraud and protect businesses from fraud-related chargebacks.
Our team of industry experts have many years of experience and knowledge of card-related fraud prevention, so if you'd like to book a consultation to discover how to reduce fraud-related chargebacks and bring your business into PCI DSS Compliance then give us a call on 01709 911661 or drop us an email here.