'Buy Now Or Cry Later': How a SME bounced back.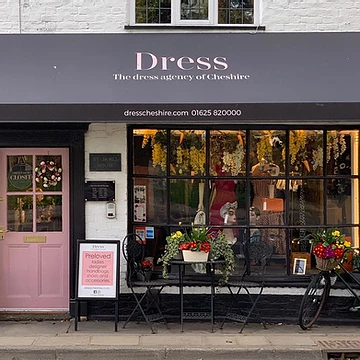 Like many small and independent businesses, Dress Cheshire, the stunning boutique based in Prestbury, known for their treasure trove of top-quality second-hand haute couture clothing and accessories including Chanel, Mulberry and Louis Vuitton, were forced to close their iconic pink doors on 23rd March 2020 as the government stepped up measures to prevent the spread of coronavirus and save lives.
Prior to this date, Dress owner, Christine Colbert, who had spotted a niche in the market for savvy yet sustainable shopping, offering preloved, one off, designer items, under the slogan of 'Buy Now or Cry Later' as these unique items were really gone, when they had gone, had already noticed a considerable drop in footfall, as people were observing social distancing, which was having an adverse on sales and revenue, so, with a positive, mental attitude she decided to take her business online and hope for the best.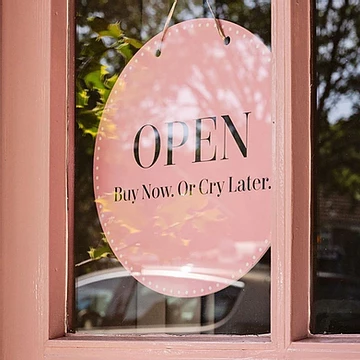 Christine explained 'Following some advice, from our acquiring partners, at Worldpay and as part of our fraud prevention and PCI Compliance project, we had already implemented Gala Technology's SOTpay solution and their payment gateway, which allowed a 'click and collect' service for those people who wanted to buy from me but couldn't get into the shop quickly enough. Although this facility provided a small number of transactions compared to my physical store, it did give customers the opportunity to 'secure an item' I had for sale, enabling them to 'Buy Now' rather than 'Cry Later'
My existing Wordpress website, albeit desperately in need of a refresh, had a Woo Commerce shop integrated, so I reacted quickly, to turn this feature on and began to populate the online store with items from the shop in Prestbury Village.
Using Instagram TV as a way of promotion, I made authentic, daily videos showcasing the items for sale in the shop and the response was fantastic. Comments flooded in as did the sales. Likewise, we have used Facebook as an effective marketing tool to engage with customers across the nation.
SOTpay enabled me to trade online without the fear of fraud. And it gave my customers confidence that I was a trusted retailer with secure payment gateway.
I'm so pleased I had this technology integrated into my business, because without it I would not have had the confidence to move my businesses model online so quickly in a crisis.
In doing so I have a proven case study that online is an additional revenue stream worth having and one my business can not afford to ignore going forward, so Dress online will carry on after the coronavirus has ceased to disrupt us. I have found a whole new audience as I am shipping my preloved, designer items all over the UK from
https://www.dresscheshire.com
Steven Jones, Commercial Director of Gala Technology stated 'We have been delighted to play a small part in Christine's continued success. It is great to see such adaptability, creativity and resilience from UK businesses as they combat unprecedented challenges. Not only has Dress Cheshire, managed to keep its head above water, Christine is reporting that they have reached a whole new client base, which stands the future in good stead.
If any other SME's in any sector needs any support in setting up a merchant account, enabling them to take process card payments, Gala Technology would be delighted to help. If any business has a social media presence and would like to understand how they can take secure and compliant payments on this channels, then again, please reach out.'
Jones though, did warn to select the correct tools in order to do so 'Fraudsters are taking advantage of unusual working practices to obtain goods and services from businesses desperate for revenue. If your business is using a
Virtual Terminal
or Card Machine to process 'Cardholder Not Present' transactions, then you need to be aware that you are exposed to fraud and subsequent chargebacks. Gala Technology have multi-award winning solutions, in order to protect the merchant from such risks, which are quick to deploy and cost effective and I would urge businesses to visit
https://www.galatechnology.co.uk/.'